Some property values will fall when the Council declares new areas of Logan to be at risk of flooding, the mayor has warned.
Mayor Darren Power admitted: "A lot of people with existing properties will get upset because we've deemed their land flood prone and it's going to reduce their value."
But he added: "It's not the Council's fault, it's climate change and it's happening".
The new flood maps, due to be released next month, will also prevent new homes being built on some land which had previously been seen as safe from flood risk.
He said: "Government has to do the right thing because if we don't fix the problem now and we allow houses to be built, it's a bigger problem in the future."
Residents will be able to search for properties and see the revised flood risk levels when the Council updates its online Flood Report in August.
The move comes after parts of Logan were inundated by floods in February this year.
Power said: "This is not the first time we've increased the levels, this is the second or third time that I've done it.
"We've had constant floods in the last 15 years and it's only going to get worse, that's what the scientists are telling us.
"I've been in local government for 30 years and the flooding is getting more and more regular and it's getting higher."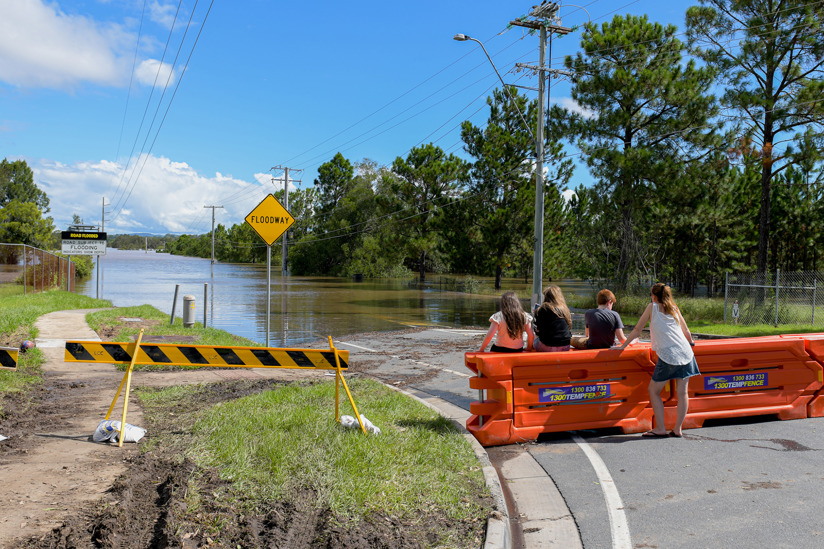 He added: "We don't want to make decisions now where houses are going to flood in the future because it's only going to be harder to fix that problem."
The mayor said the main risk in Logan City comes from riverine flooding, caused when the the Logan and Albert rivers overflow after heavy rains. But he said tidal flooding can also occur, as it did in 2017.
He said of the most recent floods along the Logan River: "It wasn't one or two suburbs like in Brisbane, it was ten to 12 suburbs, a few here, a few there and (flooding) worked its way right down the river."
But he added that council modelling had predicted all the flooding in this year, and all the buildings affected apart from one had been built before 1974.
Power said: "This council has been very responsible in the planning of our city in the past."
He acknowledged the Council also had to be mindful of lawsuits and insurance claims if the flood mapping is not accurate.
Council estimates that around 300 homes and businesses were impacted by "the severe weather event" in February. Around 200 roads were also affected.
The suburbs hit hardest were Flagstone, Jimboomba, Waterford West, Marsden, Kingston, Eagleby, Beenleigh and Logan Reserve.



More on this story
Banks Tighten Lending On Flood-Prone Properties
'Biggest Decision In 20 Years': Councillor Urges Pause On Release Of New Flood Maps
'Ruined': Logan Woman's Agony As New Flood Maps Make $2.5m Property 'Worthless'
If You Find Flood Maps Confusing, You're Not Alone – So We Asked Experts To Explain Them